BACKGROUND & CHALLENGE
In order to become a leader in the emerging Virtual Reality (VR) market, one needs to be aggressive. But aggressive goals can cause unexpected challenges. A leading VR provider found itself talent constrained as the ship date of a new complex product neared. The company's internal team didn't have the bandwidth to focus on the crucial areas of functionality, security, and usability, but the company was hesitant to engage a staffing firm. Overhead associated with staffing firms was high and bringing on a new team could increase the burden on the already overtaxed full-time personnel.
The professional engagement of Q Analysts quickly put the VR company's reservations to rest. The company has not regretted the decision, as it resulted in a high-quality product delivered on time. A valued partnership now spans all the company's lines of business.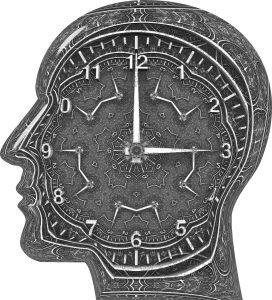 SOLUTION
Q Analysts moved quickly, staffing an expert team in less than two weeks. Employing its consultative engagement approach, Q Analysts was able to determine a project plan that was both prescriptive and reactive to the agile state of a complex first-time-to-market product. Q Analysts' expertise in executing in agile environments kept the team focused on the most important tasks of the week, the day, and the hour.
The initial focus of the team was on usability, setup, configuration testing and security. Q Analysts experts used a practice-driven approach to quickly identify adjacent test areas that needed attention. Q Analysts is proud to be thoroughly engaged and immersed in the environment and SDLC. In our approach, we believe that the right questions are asked, opportunities are uncovered, and priorities are challenged. By improving the test coverage, Q Analysts routinely exceeds client expectations and helps create a better end-user experience.
Due to the Client's aggressive schedule, there had been no time to test scripts, procedures and tool sets. This raised serious concerns prior to the engagement. Would the new team be able to come in and be effective with a backdrop of out-of-date information? This is another area where Q Analysts outshines the competition. The Q Analysts team was able to use a low impact approach to extract just enough of the "tribal knowledge" needed to find bugs and update the test plans simultaneously – a key value add appreciated by the client.
RESULTS
The VR company delivered a high-quality product on time with success. This was just the beginning of Q Analysts role at this VR provider. The Q Analysts team has quadrupled and is providing resources across the areas of SDK, Hardware, Mobile and E-commerce, with emphasis in Black and White Box testing. The team has made a significant impact in automating these areas with a sophisticated custom built test framework that continues to be developed.