Application Testing
The popularity of TV streaming skyrocketed during the pandemic, and the ability to reach viewers no matter where they are and what device they use has become imperative for any major player in the entertainment industry to stay relevant and competitive.
But delivering a seamless streaming experience isn't as easy as pushing the play button. Without a comprehensive and efficient testing process, even the best technology could fall flat in its execution.
A legendary film studio needed a new QA and testing firm with a proven track record to test new builds for its popular consumer TV streaming app and improve overall efficiency in testing, reporting bugs, and data collection. The client also needed a partner to create a foundation for future testing procedures to support its long-term strategy.
Challenge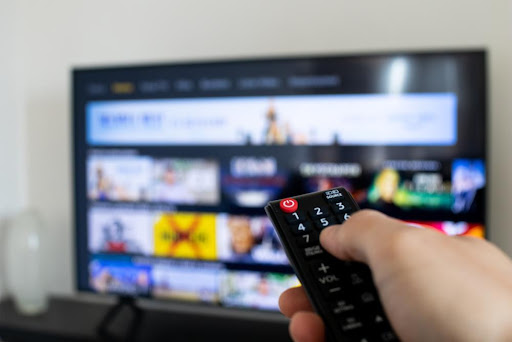 Before working with Q Analysts, the client hired a QA and testing company that wasn't quite up-to-par in its product development support. The client also needed a partner who could design and build a reliable and efficient testing framework for its app.
The project may seem straightforward, but testing a TV streaming app is challenging.  With the large range of hardware manufacturers across smart TVs, tablets, video game consoles, and mobile devices, (never mind the different versions of software on these devices), the list of hardware and software compatibility is endless.  We had to address the complexity of cross-device and compatibility testing, varying response times on different networks, issues caused by end-user interactions, and more.
Our team had to create a new test pass from the ground up, plus standardized templates and processes for effective bug reporting to ensure that nothing fell through the cracks. Our team was excited about the challenge, which got our creative juices flowing to design the right approach to help the client achieve its goals.
Solution
The client provided a few design documents to help us understand the application's functionalities. We went through some tutorials shared by its in-house developers to learn about the app's core features. We also established processes to maintain constant communication with the development team to get timely input and feedback.
The client assigned our team a specific TV streaming platform for a 90-day trial run to demonstrate our capabilities.  The client possessed little experience in testing streaming media applications—after a brief onboarding process to familiarize ourselves with the app, Q Analysts was tasked with bringing our expertise to build the overall test strategy for the client.
We broke down the application into sections and wrote test cases to cover all the elements. We also implemented a standardized template to improve the accuracy and efficiency of bug reporting. We continued to examine the application by splitting it up into core areas and writing tests to cover all aspects of each of these areas.
Within one week, the team completed the comprehensive planning process and flushed out all the test cases into a working and living document for review.   By week two, the team had completed a comprehensive test pass and discovered more critical defects than the original team had in a month.
Results
The client was extremely satisfied with the results by the end of the first trial period—so much so that they extended our contract by an additional 90-days after the first trial run.
The project resulted in tremendous improvements in the quality and quantity of bug reporting and a more efficient test cycle. It established the foundation for effective testing and set the stage for the client to grow its QA team to support its plan to expand its streaming services to meet market demand.
Application testing requires an in-depth understanding of specifications unique to app development and mobile platforms. Our experienced team has extensive experience with multiple platforms, operating systems, and applications. We also have proven methodologies and testing capabilities to ensure that applications work seamlessly with other technologies, such as wearables, IoT components, XR devices, etc., to deliver a seamless and memorable user experience.
Get in touch to see how we can help you design an effective and efficient testing process.