BACKGROUND
Our client, a major U.S. telecom provider, was in the midst of a very large corporate merger. Both companies had similar System Development Life Cycle methodologies and processes based on the Rational Unified Process. However, not everyone in both companies was familiar with or following the process in their daily work causing major inefficiencies, software bugs in production systems and lack of accountability to Sarbanes-Oxley requirements.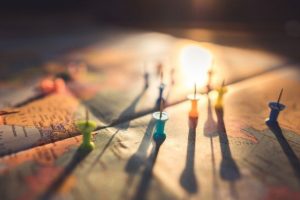 THE CHALLENGE
The Methods and Processes organization was tasked with introducing the new joint SDLC and process (a combination of the two company's methodologies) to the company at large. They knew that by following the same set of processes they could save the company time and money as well as meet government-imposed SOX milestones.
THE SOLUTION
Q Analysts was asked to provide a team of resources that would help implement the methodology and process to the newly merged company during a major release of the Customer Care and Billing applications. Our team of Software Quality Assurance Analysts worked closely with Executive-Level leadership, IT Project that followed the methodologies and processes set by the new company. The work involved many hours of coaching and mentoring employees on the new process as well as monitoring artifacts and measuring overall adherence to the process and SOX requirements.
The Q Analysts team of SQA professionals contributed to the overall improvement and project adherence to SDLC processes and Sarbanes-Oxley compliance through their coaching and mentoring of project teams and the monitoring and measurement of quality controls on more than 100 projects. Many of the suggestions our team made to help improve the process were incorporated into the current process by the client and are still followed.