Data Annotation And Tagging
Algorithm-friendly
Annotation and Tagging ensure that data is properly labeled for algorithm training. We help determine the best tagging paradigms based on data types, and continuously monitor gathered data for conformity to specified requirements. Our objective is to provide algorithm-ready data that can be used immediately, without additional analysis or manipulation. We use a combination of automated and manual tools as needed to ensure accuracy. 
ISO Certification:
Our ISO 27001 certification demonstrates that our organization has invested in our people, processes, and technology (tools and systems) to protect our data and provides an independent, expert assessment of whether our data is sufficiently protected.
Annotation and Tagging is a critical stage to ensure that data is properly labeled so machine algorithms can actually learn.
We support a broad range of video and image tagging from humans, objects, documents, and actions like gestures and expressions. Our teams are skilled in an array of tagging technics such as bounding boxes, point labels, semantic segmentation, and classification.
Tagging types include:
Video and Image
Semantic Segmentation
Text and Audio Transcription
Audio Segmentation

Data Ingestion
Data purity starts at the point of collection to avoid "garbage in, garbage out." The cleaner the data, the better the results. We establish the proper data intake and processing parameters for monitoring data collection in real-time to ensure that it is accurately validated, prioritized, and dispatched in the QA process.
Data Triage
Triaging data can often lead to changes in data requirements, such as acquiring new information or prioritizing information differently. Our experts verify the most essential data in any domain. It includes multilingual triage for speech data, efficient grading of human gestures, and accurate recognition of spaces and objects to optimize the user experience.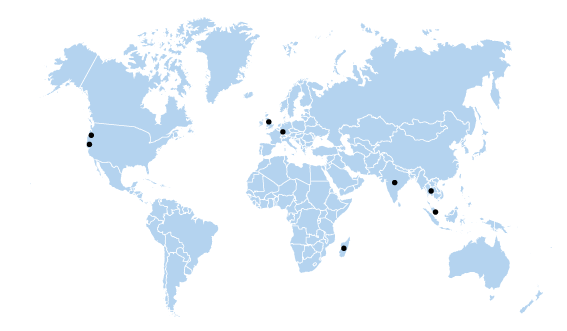 Participants Pool
We have a dedicated global team focused on building a pool of tens of thousands of participants for our human focused data studies. Our participant base has been built with different demographics in mind, including ethnicity, race, gender, skin tone, body structure, and age.
Global Outreach
With a global presence on four continents, Q Analysts can scale our delivery capabilities to meet demanding data collection needs anywhere around the world.
Fully Staged Facilities
We have extensive experience with designing and implementing fully-staged customizable environments in our ISO 27001 compliant Q TestLab facilities around the world. These range from offices to home environments like living rooms, bedrooms, dining rooms to sound proofed rooms and various types of simulated retail storefronts.
Send a Message
Contact us now to discuss your project