Object Driven Data
Object data capture helps build a compelling AR, VR, and MR experience. Quality data and algorithms allow devices to detect or recognize things in their environment. This creates the desired augmented reality experience of being able to play professional sports in your living room or projecting the Hologram of a sofa or table that you are thinking about purchasing. Imagine a future where you can evaluate and shop for a room renovation without leaving your house.
Our solutions team develops innovative solutions for capturing ground truth data for various objects, including documents, media, and an array of everyday and unique items.
Objects are a critical part of the AR, VR, and MR platforms. For these devices to work accurately, they must completely understand each of the individual objects around them. With this understanding, your device can provide the consumer with an immersive and interactive experience.
We have the facilities and capabilities to scan a variety of objects in an impressive amount of time. Our team has implemented complex projects, including the scanning of thousands of real-world objects. Objects have ranged in size and dimensions from a big-rig to full-size furniture to small electronics.
Our team also captured the object data for over 70,000 receipts and documents. This impressive project was completed and delivered in just five months.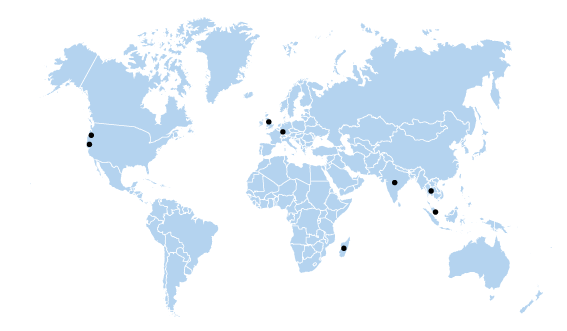 Participants Pool
We have a dedicated global team focused on building a pool of tens of thousands of participants for our human focused data studies. Our participant base has been built with different demographics in mind, including ethnicity, race, gender, skin tone, body structure, and age.
Global Outreach
With a global presence on four continents, Q Analysts can scale our delivery capabilities to meet demanding data collection needs anywhere around the world.
Fully Staged Facilities
We have extensive experience with designing and implementing fully-staged customizable environments in our ISO 27001 compliant Q TestLab facilities around the world. These range from offices to home environments like living rooms, bedrooms, dining rooms to sound proofed rooms and various types of simulated retail storefronts.
Send a Message
Contact us now to discuss your project