Environment-Driven Data
Spatial awareness is critical for self-driving car navigation and a growing range of virtual, augmented, and mixed-reality devices for business, industry, healthcare and consumer applications. It takes specialized expertise to capture spatial behavior.
We are experts in developing international initiatives for the capture of high-resolution spatial data in homes, offices, and public spaces.
We can help you anticipate practical issues such as travel patterns and the orientation of public spaces to ensure that devices work as expected. Our team also has the experience and the facilities for geospatial data captures. We know how important it is for products to understand the environment. Therefore, we offer fully-staged environments where you can test and capture your data.
International data collection initiative focused on computer vision data for hundreds of rooms in homes
A national project to capture lidar-based ground truth data on hundreds of rooms in offices and homes
A national initiative to collect data to produce high-quality indoor maps for museums, stadiums, shopping malls, and other venues
Managing and running computer vision (CV) labs for programming and collecting CV data utilizing industrial robotic arms
500 unique spaces captured in three months including bedrooms, living rooms, dining rooms, and offices
2000 unique environments captured in two months, including living rooms, bedrooms, and kitchens, each with a specific lighting requirement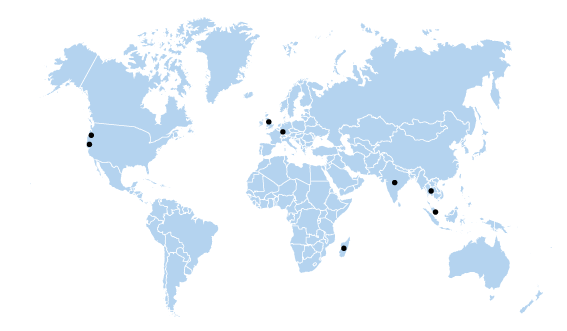 Participants Pool
We have a dedicated global team focused on building a pool of tens of thousands of participants for our human focused data studies. Our participant base has been built with different demographics in mind, including ethnicity, race, gender, skin tone, body structure, and age.
Global Outreach
With a global presence on four continents, Q Analysts can scale our delivery capabilities to meet demanding data collection needs anywhere around the world.
Fully Staged Facilities
We have extensive experience with designing and implementing fully-staged customizable environments in our ISO 27001 compliant Q TestLab facilities around the world. These range from offices to home environments like living rooms, bedrooms, dining rooms to sound proofed rooms and various types of simulated retail storefronts.
Send a Message
Contact us now to discuss your project