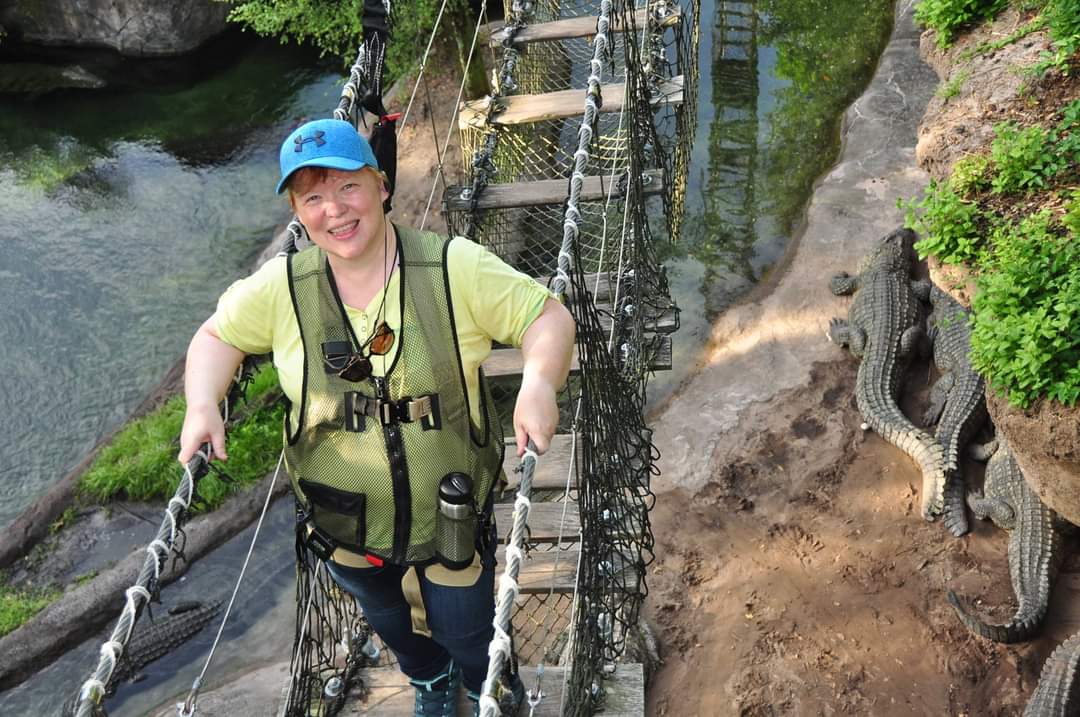 Meet Patricia Putnam – World Traveler & BBQ Judge
Professional Background:
I've been working in software testing/quality assurance roles for more than 20 years.  My first software test role at Microsoft was working on Windows 98 as a contractor.  I continued to a full-time role working on Microsoft.com and, later, SharePoint. I left Microsoft at the end of 2007 and eventually moved into my first QA management role at AT&T, working primarily on the retail e-commerce sites. After I left AT&T in 2012, I did stints as a project/program manager for a variety of companies and spent time building a QA organization for a company called Array Health as the head of the QA department.
What are your responsibilities here at Q Analysts?
I am the Client Site Manager for the Assistant platform for one of our Social Media clients, managing four project teams.
What are some of the things you like about Q Analysts and/or your job?
I love working for companies that appreciate their people. Unlike the staffing firms I've worked with in the past, Q Analysts wants to build relationships with their employees, which is where I come in. I get the chance to work with a great bunch of people, helping ensure they are taken care of on the personnel side, and finding ways to coach and mentor people so they continue to grow in their careers.
What are some of the projects/goals you plan to achieve here at Q Analysts for 2021/2022?
I'm not one to be stuck in a silo, so I look for ways I can help across the organization, not just in my own team. This year, the focus is on building a great way to onboard new employees in collaboration with my fellow CSMs.
What are some of your hobbies, etc.?
So MANY hobbies!  The big things:
Musical theater: not so much on stage, but as a musician, a musical/orchestral director, a technical director, or a lighting designer, usually. Cooking: I love to cook recipes from around the world. I seek opportunities to learn from people who truly know the cuisine so that I can pay proper respect to the culture from which it comes. Oh, and I am a BBQ fanatic, and a certified BBQ judge – yup, I have actually judged BBQ competitions! Travel: Any time I can, to places all over the world. Thailand and Singapore are two of my go-to spots, but right now, I want to expand my knowledge of northern and eastern Europe.